Parties at the Buddy Club – Postponed for the Pandemic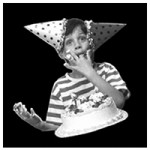 Special Admission and Personalized Tickets:
? Invite as many people as you want to the show.
? We will create personalized tickets with your child's name and age.
? You only pay for those who come to the show (no guaranteed head-count necessary).
? You'll get priority admission and the best seats.
During the Show:
? Everyone sings "Happy Birthday".
? Performers will give special attention to the birthday child, including them in the show if they want.
? Cameras are welcome!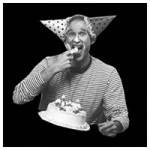 Party Space After The Show:
? Have lunch, cake and ice cream.
? Special discounts on Pizza delivery if you wish.
? Open presents, play games, run around and make a huge mess.
? After the kids have had two hours or more of solid fun, you can say thanks and goodbye.
We'll Clean Up!