We Make Your Success Our Business
with an All-Profit No-Risk Event for your Organization
The Buddy Club reserves a number of shows each month to produce fundraisers for deserving children's organizations. The shows are held at several conveniently located Bay Area venues. These spacious and beautiful theaters seat 250 and parking is unlimited.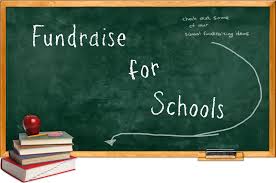 1. You Call Us.
♦ Call 510-236-SHOW or send us a message. Together we decide on a date and show that suits your audience.
♦ We provide priority seating for your group, a great one-hour children's show and a room that's available to rent after the show for a private party.
2. You Sell Tickets.
♦ We'll print special tickets for the show featuring the name of your organization and the event.
♦ Your cost per ticket is $5.00, but you can sell them to your supporters for whatever price you decide ($6.00, $10.00, $15.00) and you keep the difference!
♦ We require a minimum commitment of 30 tickets and can print up to 150 tickets for your organization.
3. You Raise Money.
♦ Everyone enjoys the show.
♦ You raise money and awareness for your organization.
♦ Maybe we'll do it again. And again…